If you are logging in online for the first time and are having trouble:
If you have bought some items from us in-store you may have an account on our system, but it may not be an online account. Simply click the Sign In/Register button at the top right hand corner of the website; if the email address and postcode you use matches your existing in-store customer account, our system should automatically link your new and old accounts together.
If You Have Successfully Logged In Before But Now Are Unable To:
It may be worth starting by refreshing the cache and cookies from your internet browser to start with a clean slate. If you have more than one email address that you use, it may be worth trying all of them in case you are using the wrong one.
I've Forgotten My Password / I Never Received My Password
Do you have an online account but you have forgotten your password? Have you made an account but never received an initial email with login information?
Simply click on the Sign In/Register tab at the top right-hand side of the website and click on Forgot Password?
You will be directed to a page asking you to enter your email address into a text box and then click the blue button below. You will then be sent a password reset link that you can use to reset your password.
I've Not Received My Password Reset Email
Be sure to check your junk e-mail folder but if you still haven't received your password you may have previously checked out as a guest and not set up an online account. If you sign up to a new account and your email address and postcode match your shop account, the website should automatically link your new account to your existing one.
I Would Like To Merge Two Or More Accounts
It is not uncommon for our customers to have more than one account on our system. If you think you have multiple accounts and would like us to merge them into one, we need to know which account you can see when you log in. Under your Account Summary please take note of your In-Store Customer Number, Web Customer Number and the total number of loyalty points visible on the account
If we know which account you can access, we can merge all other accounts into this account and combine any loyalty points you may have.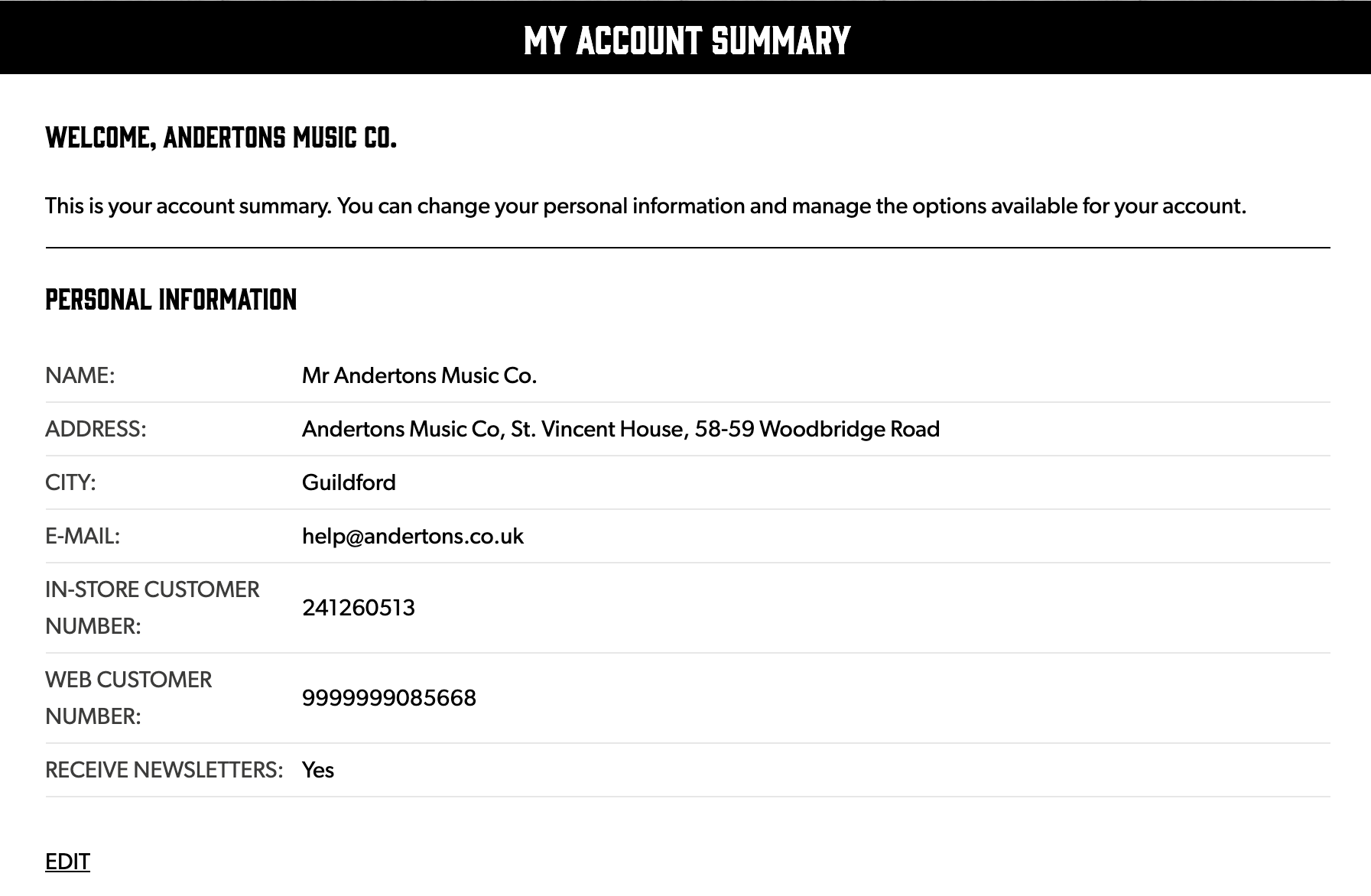 If you are still having problems logging into your account, please contact us for assistance.